At New Heights, we have adult Bible classes that will connect you with others like yourself in Bible study, friendships and activities where you can grow spiritually and serve the Lord together. We invite you to attend one of the classes this Sunday at 9:30 a.m. It's a great way to make new friends and get plugged in to a loving local church where you can grow in your faith!
HIGHER GROUND CLASS
As a church we all want to move to Higher Ground! As a class we are working through a series "Living Beyond Your Capacity" which discusses how the Holy Spirit can work with you and through you. The Higher Ground Class is building a solid foundation of Bible teaching and this series will be a blessing to anyone seeking to live God's way.  Join Bro. Ryan Anderson every Sunday morning in a more informal family atmosphere where coffee and home made treats are provided.  Additionally, we hold monthly activities that give our class an opportunity to spend time together away from a church setting.  For more information about the class or activities you can visit the class page at https://www.facebook.com/NHBCHigherGround/
This class also includes the singles group which has activities throughout the year and also involves outreach to the local universities.  For more information about our university outreach go to www.unmbible.com
---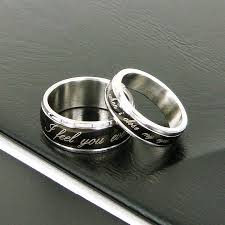 COUPLES CLASS
Pastor Reyes with his wife have just launched a new couples class at our church. In this class, provided specifically for married couples, Pastor will teach about marriage, child rearing, and serving as a couple in and through the local church.
Come participate with young married couples striving to strengthen their marriages through a strong support group, fellowship, and studies that teach the principles of marriage found in God's Word. There will also be many different activities for young couples to enjoy throughout the year. Stay connected at our facebook page
---
ABUNDANT LIFE CLASS
In this class you will journey through some of the heroes of the Bible. Currently, our Music Pastor Adrian Reed, is leading a study about powerful life principles from thirteen compelling Bible characters.
Some of the greatest biographies of history are recorded right in the pages of Scripture. The Bible tells the true stories of men and women whose names are still familiar to us today because of their legendary accomplishments for God.
As is the case with all our classes the Abundant Life Class is a wonderful place for adult fellowship and Bible discovery over a morning cup of coffee. Further, outside the Sunday morning class time the Abundant Life holds regular monthly fellowships.
---
STUDENTS SUCCEEDING TOGETHER
The Students Succeeding Together ministry provides the college age members of New Heights an opportunity to fellowship together and continue to grow spiritually.  This group helps New Heights to reach out to the local universities and students.
The Students Succeeding Together group holds game nights and other fellowship opportunities throughout the semester on or around the UNM campus.  If you are college age and looking for a group of peers to serve with we would love to see you.  For more information go to www.unmbible.com